Time Out for Brunch Series: Brunch Every Sunday in June
Previous Offer
Sorry you missed this offer...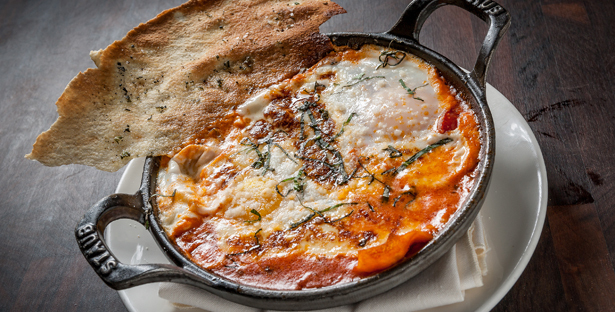 Offer highlights:
What's better than a lazy summer Sunday? A fabulous Sunday brunch, that's what. Time Out, together with Stella Artois and Lamberti, is offering you the ultimate brunch series every weekend in June.
Participating restaurants are The Félix, BiCe, Back Forty West and Asellina. Choose one Sunday, or try four; we've double up your options on Father's Day.
Each restaurant will offer its own special Sunday brunch menu, including unlimited* Stella Artois beer and Lamberti prosecco, for only $35 a person. What more could you ask for?
Sunday, June 24
Italian Bubbly Brunch at Asellina
Brunch is served from 11am to 3pm.
Choice of coffee or tea
One item from either dolce, uova or pizza, flatbread and panini

Dolce
Pancake tower: strawberries, crème frâiche
Italian toast: fresh ricotta, poached pears, orange zest
Seasonal fruit macedonia: Greek yogurt, house granola
Assorted house pastries
Oatmeal: caramelized pear, brown sugar

Uova
Egg-white frittata: asparagus, dried tomatoes, basil, shaved Grana
Omelette: wild mushrooms, fontina, house potatoes
Wood fire baked eggs: fresh tomatoes, fresh basil, carasau bread
Poached eggs: cheese fonduta, black truffle, grilled ciabatta

Pizza, Flatbread and Panini
Mozzarella di bufala pizza: heirloom tomato, basil
Wild-mushroom flatbread: stracchino cheese, spring onions
Grilled tuna panini: dried tomato spread, sautéed spinach, herbed fries
Grilled chicken panini: pancetta, lettuce, sliced tomato, herbed fries

Bellini quartino trio: selection of fresh purees

Choice of three sides:
Pancetta, sausage, bacon, eggs any style, house potatoes, yogurt

Need to know:
After receiving your TONY voucher via e-mail, call the restaurant to make your reservation and be sure to mention this is for the Time Out Brunch Series. Make sure to bring your voucher with you to the restaurant when you redeem.
Time slots available on a first-come, first-served basis. Limited availability. If you don't receive your voucher within 24 hours, e-mail offers@timeoutna.com.
Must be at least 21 years old. Gratuity is not included. All sales are final; offer is noncancelable and nonrefundable. *While supplies last.